Gay Chicago: The Latest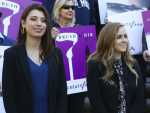 The free speech rights of two Christian artists who make wedding invitations were violated by an anti-discrimination ordinance in Phoenix that makes it illegal to refuse service to same-sex couples for religious reasons, the Arizona Supreme Court ruled.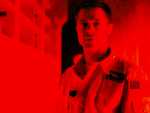 Brad Pitt, star of the new space movie "Ad Astra," had a burning question for a real-life astronaut.
Between an offensive tweet and a significant revision, The New York Times' handling of a new sexual misconduct allegation against Supreme Court Justice Brett Kavanaugh attracted almost as much attention as the accusation itself.
Facing thousands of cheering supporters in the nation's largest city, Democratic presidential contender Elizabeth Warren decried Trump as "corruption in the flesh" and outlined her plans to root out corruption in the White House, Congress and courts.
As they investigate President Donald Trump, Democrats on the House Judiciary Committee will hold their first official hearing in what they are calling an impeachment investigation.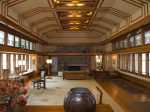 A small but important exhibit at the Metropolitan Museum of Art explores a little-known facet of architect Frank Lloyd Wright's creations: his line of wallpapers, printed and woven textiles, and other home goods designed for the public.
"Gay Chorus Deep South," a 2019 documentary about a men's choir touring the American Deep South, has been bought by MTV Documentary Films. The studio, run by former HBO exec Sheila Nevins, hopes to organize a theatrical release.
Two Pulse nightclub shooting survivors organized a march last Saturday to connect so-called "overcomers" of homosexuality. This takes place shortly after a petition has gained thousands of signatures to ban conversion therapy.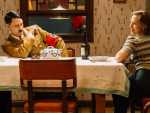 In his last dispatch, EDGE contributor C.J. Prince caps off his time at TIFF, including reviews for big films like People's Choice Award winner "Jojo Rabbit," Rian Johnson's whodunit "Knives Out," the seafaring horror film "The Lighthouse" and more.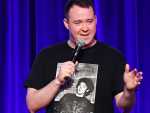 "Saturday Night Live" has rescinded its invitation to a cast member who posted a video last year in which he used a racial slur for Chinese people and derided Asians trying to learn English.
Some operators are cashing in on the CBD craze by substituting cheap and illegal synthetic marijuana for natural CBD in vapes and edibles such as gummy bears, an Associated Press investigation has found.

The House of Blues may seem like too small a venue to have a wall of death to open up, but when the crowd respects a band as much as Wednesday's crowd did Babymetal, anything is possible. Read our EDGE review of the show, accompanied by Avatar, here.
Britain's Supreme Court began a hearing Tuesday to decide whether Prime Minister Boris Johnson broke the law when he suspended Parliament just weeks before the U.K. is due to leave the European Union.
Fishermen insisted Monday to a congressional subcommittee looking at offshore wind energy that they be consulted when crucial decisions are being made on the development of such projects.
the new numbers suggest that fears of the Trump administration's immigration crackdown may be a significant factor in the slippage.
Talks continued into the night but there was no end to the strike against General Motors.
Fashion devotees basked in sunny weather and strong, sometimes whimsical collections as London Fashion Week neared its climax Sunday with runway shows by Roland Mouret, Victoria Beckham, Simone Rocha and others throughout the city.
Phyllis Newman, a Tony Award-winning Broadway veteran who became the first woman to host "The Tonight Show" before turning her attention to fight for women's health, has died. She was 86.
Hotels are more than a place to stay while on vacation. They are also critical for destination disaster relief and recovery.
Snctm introduces its first-ever Masquerade party in Miami, expanding the members-only erotic brand's reach during premier art exhibit festival Art Basel Miami Beach, December 6th.