Gay Chicago: The Latest
In the wake of several staffers suing the California Democratic Party and its former chairman, Eric Bauman, 60, over claims of sexual misconduct, a new suit has emerged in which a 28-year-old employee of the party says he, too, was abused.
President Donald Trump says he feels "young" and "vibrant" at age 72 and thinks he can beat 76-year-old Joe Biden "easily."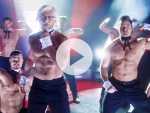 Not long after KFC introduced its new Colonel Sanders — a sexy C.G.I. social media influencer — the fast food company is rolling out its "Chickendales" dancers, just in time for Mother's Day.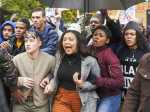 Aliyah Royale imagined her TV series debut might be a comedy. Instead, she plunged into an emotionally demanding role in a police-shooting drama.
The World Health Organization has issued its first-ever guidance for how much screen time children under 5 should get: Not very much, and none at all for those under 1.
Sin City? More like Sting City. Grammy-winning superstar Sting is heading to Las Vegas to launch a residency next year.
Three-quarters of the public want the federal government to protect patients from being stuck with surprise medical invoices after they are unwittingly treated by doctors or medical facilities that are out of their insurance network.
There's been much fanfare about the sex scenes in the upcoming Elton John biopic "Rocketman."
Not only have there been more than 200 failed trials for Alzheimer's, it's been clear for some time that researchers are likely decades away from being able to treat this dreaded disease.
Brazil's virulently anti-LGBTQ president, Jair Bolsonaro, has an invitation for the world's heterosexual males: Come to Brazil to enjoy the women. Gays, on the other hand, should stay away because "We have families."
An Oklahoma judge told a man to pray for salvation before sentencing him to life in prison for killing a transgender woman in 2017 at an Oklahoma City motel.
The Cranberries' eighth and final album, an emotionally moving work, completes the final works of their late lead singer Dolores O'Riordan and elegantly sums up her artistic legacy.
Authorities on the U.S.-Mexico border have distanced themselves from an armed civilian group that detains asylum-seeking families, but the United Constitutional Patriots have never been shy about saying they work with Border Patrol agents.

A Christchurch businessman has pleaded guilty to sharing a livestream video that was recorded by a gunman last month as he began killing 50 people at two New Zealand mosques.
In 10 years, more than half of middle-income Americans age 75 or older will not be able to afford to pay for yearly assisted living rent or medical expenses, according to a study published Wednesday in Health Affairs.
German automaker Daimler, which makes armored limousines used by North Korean leader Kim Jong Un, says it has no idea where he got them and has no business dealings with the North.
Americans don't know how to recycle — and that lack of knowledge is the biggest barrier to being green, according to new research.
Opinions differ over how much progress has been made, but it's clear for true inclusion to occur there needs to be more support within the queer community for its Deaf members.
An Alabama motel that was featured in "The Negro Motorist Green Book" and provided a home for Martin Luther King Jr. during civil rights demonstrations in the 1960s is being transformed into the centerpiece of a new national monument.
Over 350 Sister's of Perpetual Indulgence from around the world came out to San Francisco on Easter Sunday to celebrate their 40th anniversary. The Hunky Jesus' and Foxy Mary's also came out to celebrate on this festive day,