Gay Chicago: The Latest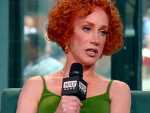 As if fallings out and feuds with CNN's silver fox and the president of the United States weren't enough, Griffin is also on the outs with lesbian comic Ellen DeGeneres. Griffin chatted about those feuds on "Good Day New York."
Broadway legend Patti LuPone took to Twitter Thursday to call out Republican Sen. Lindsey Graham and his sexual orientation.
This updated interview takes a look at Tom's new video for "Quayside," the new single from his forthcoming album "Territories." Tom opens up about making the video,
Sam Smith wants to know "How Did You Sleep?"
The first official trailer for the live-action film version of the musical "Cats" has hit the Internet.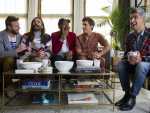 In "Queer Eye" Season 4, which hits Netflix Friday, the Fab Five get a bit personal but the makeover reality show still offers up the same kind comfort TV.
The numbers are staggering: An average yearly total of 107 opioid pills per resident were distributed over a seven-year period in this rural Appalachian county.
A lesbian couple has married in Ecuador in the first same-sex wedding since a landmark ruling last month by the country's highest court.
A former top Nevada Democratic lawmaker was sentenced to more than two years in federal prison and fined almost $250,000 for misusing campaign funds to pay personal bills and open a downtown Las Vegas nightclub where he hosted political fundraisers.
Manny Pacquiao has had a whole lot more to say about boxing ever since he became a politician.
Cruise passengers drifted through the streets of Old San Juan Thursday as shop owners took plywood down from store windows and painted over graffiti demanding Gov. Ricardo Rosselló resign.
Chicago, IL
"Wolf Play" is ambitious; it's brutally funny; it's difficult, ultimately bleak and consistently compelling for the entirety of its ninety-minute running time. In its Chicago premiere, The GIft Theatre offers an expert treatment in an intimate setting.
As authoritarianism spreads like fallout across the world and nationalism increasingly replaces cooperation within and between countries, Romanian filmmaker Radu Jude's incisive new film lands like a hand grenade.
House Democrats approved legislation Thursday to raise the federal minimum wage for the first time in a decade, to $15 an hour, transforming an issue that once splintered the party into a benchmark for the 2020 election.
The Environmental Protection Agency rejected a key legal challenge Thursday to a pesticide linked to brain damage in children, saying environmental groups had failed to prove that a ban was warranted.

Here are four beach destinations where you could soak up the sun using points and miles.

BMW has named its top production manager, Oliver Zipse, as CEO to lead the luxury automaker through a shift to new ways of doing business such as electric vehicles and offering cars on a per-use basis.
Even in the July heat of a French summer, when many are glued to the Tour de France on TV, on vacation, or both, a piping-hot sweat-inducing cassoulet still hits the spot.
The 92-year-old had a painful tumor on his tongue, and major surgery was his best chance. Doctors called a timeout when he said he lived alone, in a rural farmhouse, and wanted to keep doing so.
New Orleans may reign supreme as the South's go-to party destination, but its history, diversity of cultures, LGBTQ friendliness, and "lay-say le bon tom roo-lay" attitude keeps visitors coming back.
San Diego held its LGBTQ Pride celebration at Balboa Park with four stages and over 100 performers and community activists.