Your List of Must-Have Products for Fall
I love summer. I mean, how could you not? Hot shirtless guys on display in all their glory, Pride celebrations, and, well ... it's not cold. But fall has arrived, whether or not we are ready for it. As the leaves change, so to do your tech needs. C'mon, what better way to get over the end-of-summer blues than a little tech retail therapy?

This month, EDGE has compiled a list of the must-have tech items for the autumnal season. These products will help you connect faster, hear better and capture more images when the sun begins to set earlier, the air chills and the summer boys trade their board shorts and shirtless torsos for jeans and jackets.
iPhone 5
The most anticipated tech device of 2012 is here. After months of rumor, speculation and "leaked" information," preorders for Apple's iPhone (from $199 on a two-year plan) topped 2 million in the first 24 hours. Fanboys everywhere are drooling. The latest version of the phone that seems to do everything is sleek, all-touch and includes countless apps - as it synchronizes with services like iTunes and iCloud.

So what's so fabulous about the iPhone 5? The redesigned body and larger screen, for starters. The bumped-up specs are certainly a plus; the new iPhone lets you connect to fast data networks worldwide - up to 4G LTE. Web surfing between Grindr and Scruff is speedier than ever. Combine that with the larger display (the extra space gives you five rows of apps on the home screen) and Mr. Right (more likely Mr. Right Now) will never slip through the cracks - as happens with the poor schmucks who have the iPhone 4.

The new iOS offers a feature called Passbook, where digital coupons, airline tickets and gift cards can be conveniently stored in one location. Buyers won't see Google Maps, though. Apple ditched it for its own controversial mapping system, which gives turn-by-turn directions narrated by the iPhone's virtual assistant, Siri. In other words, previous shortcomings have been addressed, thus keeping the iPhone 5 at the front of the smartphone race. It's good to be king.
Canon EOS M
If you are going to release a camera this year, you'd better make it worthwhile. With smartphones equipped with super-duper cameras being released at lightning speed, photo connoisseurs have got to be asking themselves, "Why am I buying this?"

If the camera is the new Canon EOS M, the answer is clear: It is a highly capable compact camera that captures SLR-like-image quality in a smaller, easier-to-use package. The camera is Canon's first mirrorless, interchangeable lens camera to hit stores, and Canon is the last big player to come out with such a product. (Panasonic, Sony and Olympus entered the fray four years ago). Still, slow and steady wins the race, and the EOS M is superior to its peers. Featuring a magnesium-alloy body, it will be available in black, white, silver and red.

The camera's functionality is built around a new EF-M lens mount, with two matched lenses available at launch: EF-M 18-155 mm f/3.5-5.6 IS STM zoom, and EF-M 22mm f/2 STM. The flaw is that there's no built-in flash. Instead, EOS M has a hot shoe on the top plate, so it will come bundled with the new AAA-powered Speedlite 90EX unit. This camera is perfect for the young gay guy whose mother wants pictures from his first year of college, or for the company whose smartphone pictures of award ceremonies and holiday parties never looked right. Canon obviously designed the EOS M for the novice user.
Scosche Rhytym Pulse Monitor
Admit it. Over the summer, some of you tried to sneak your way into the same bathing suit you wore a few years ago, when you were 15 pounds lighter. That sort of behavior leads to one thing: a renewed interest in working out.

Thankfully, technology is here to aid you in your quest to rediscover the younger, athletic you. Scosche, an award-winning innovator of car audio installation hardware and portable electronics accessories, has developed the Rhythm Pulse Monitor. The device, which resembles a wristwatch, is strapped to the arm to provide a simple way to manage, track and analyze workouts. All you have to do is download the app to your smartphone or tablet and you'll be off and running (literally!) in no time.

The Bluetooth-enabled product is lightweight and comfortable, and it features a rechargeable battery (for up to six hours of workout time) and the ability to work out wirelessly up to 33 feet away from the device. The Rhythm has two alternating LEDs to accurately measure your pulse. It also boasts a built-in accelerometer that lets the device record details such as calories burned, speed, pace, route and distance. The Rhythm is available for $100 for IOS and Android devices.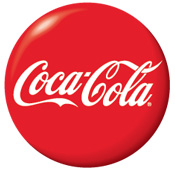 Logitech Wireless Boombox for iPad
These days it is not about your radio (who owns those anymore, anyway?) but about your portable speakers.

The Logitech Wireless Boombox plays music from Bluetooth devices, including the iPad and other tablets. Now that you and your guests have traded pool parties for a cocktail fundraiser for marriage equality in your living room, you're going to want to get the sound just right. The fidelity produced by the portable, indoor-outdoor Logitech Wireless won't disappoint.

Two 3-inch drivers sit alongside the woofers on the front of the Boombox, protected by a hard plastic that feels durable enough to ward off light spills and dirt. Logitech also installed an open 3.5-mm audio jack on the back and considerately built a dual-plugged cable in case you want to play music from a non-Bluetooth device. And the price tag won't break the bank. Logitech intentionally forgoes Apple's AirPlay standard, which would have made it impossible to offer the Boombox at its $150 price tag. Instead, the Boombox uses Bluetooth to receive wireless music from any enabled device.
Nintendo's Wii U
Gay geeks everywhere can breathe a sigh of relief. Nintendo recently announced that its next-generation gaming console, the Nintendo Wii U, will go on sale Nov. 18 at a price of $300.

Unlike its predecessor, which launched in 2006, the new console features a wireless GamePad controller, adding a new layer to both single- and multiplayer games. The GamePad features a 6.2-inch touch screen, which allows the holder to see different things than fellow players, who have regular controllers. The Wii U also will offer features for social networking. Proving that it has come a long way since the Game Boy days, the company has equipped the Wii U with Nintendo TVii, an interface that features streaming media apps from Netflix, Hulu, Amazon and YouTube. The Nintendo Wii U will be available in the 8GB Basic (white) or the 32GB Deluxe Wii U (black).
Shaun Knittel is an openly gay journalist and public affairs specialist living in Seattle. His work as a photographer, columnist, and reporter has appeared in newspapers and magazines throughout the Pacific Northwest. In addition to writing for EDGE, Knittel is the current Associate Editor for Seattle Gay News.
This story is part of our special report titled "HomoTech." Want to read more? Here's the full list.
Comments on Facebook