Gay Chicago: The Latest
A hard-working single mother in Fort Wayne, Indiana had the perfect response to a homophobic customer who left a hateful anti-LGBTQ message scrawled on his receipt. No wonder her video went viral.
"Empire" actor Jussie Smollett "took advantage of the pain and anger of racism to promote his career" when he made a false police report about an attack in Chicago, the city's police superintendent said Thursday.
Twitter is reacting to the news that Ariana Grande and Piers Morgan have seemingly ended their feud after having an impromptu dinner date together.
Though his usual oeuvre lies more with Broadway show tunes revamped for political satire, Randy Rainbow has taken leave of the Great White Way for a foray into Material Girlhood with a version of the 1983 Madonna hit that tuts Trump for his "Border Lies."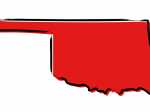 Strategies that work in progressive cities won't necessarily work in rural areas of Alabama, Arkansas, Kentucky, Mississippi, Missouri, Oklahoma and South Carolina where stigma around HIV and AIDS and around being gay runs deep.
President Donald Trump was asked Wednesday about the United States' effort to decriminalize homosexuality around the globe but his response was confounding.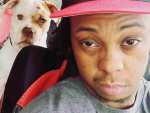 Insurance carve-outs for transition-related care are illegal. But that hasn't stopped some from continuing to deny transgender people the care they need. Here's the truth about transition-related healthcare.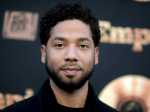 "Empire" actor Jussie Smollett turned himself in early Thursday to face accusations that he filed a false police report when he told authorities he was attacked in Chicago by two men who hurled racist and anti-gay slurs at him.
The Mormon church won't stand in the way of a proposal to ban gay conversion therapy for minors in its home base of Utah, leaders said Wednesday, a position that advocates heralded as a milestone in the conservative state.
The brothers, identified by Schmidt as Abimbola "Abel" Osundairo and Olabinjo Osundairo, are of Nigerian descent. But they told a reporter at CBS2-Chicago that they were "born and raised in Chicago and are American citizens."
A transgender woman convicted of insurance fraud is serving time at a men's prison in North Carolina despite her repeated requests to transfer to women's housing.

"Greta" is a goofy, wildly entertaining stalker-thriller with Isabelle Huppert hamming it up to 11.
The Supreme Court ruled unanimously Wednesday that the Constitution's ban on excessive fines applies to the states, an outcome that could help efforts to rein in police seizure of property from criminal suspects.
A Japanese spacecraft began its approach Thursday toward a distant asteroid on a mission to collect material that could provide clues to the origin of the solar system and life on Earth.
A personal account of how medical bills can amplify the struggle families face during a critical illness.
Many Americans count on their vehicles for outdoor pursuits, which is one reason why SUVs and crossovers have become so popular. But there are some critical differences between their handling, hauling and off-road capabilities.
With the recent influx of companies like Google and Uber and some trailblazing cookery in the Lawrenceville gayborhood, Pittsburgh fare is getting national attention. Here's your ultimate must-eat list.
Grant Holloway, a world leader in both the 60m and 60m hurdles, had a busy day back home in Gainesville, Florida, earlier this month.
California's Yosemite National Park is again wowing visitors and photographers with its annual "firefall." Every February for a few days, the setting sun illuminates Horsetail Fall to make it glow like a cascade of molten lava.

The annual Cupid's Undie Run in Philly, raises money for the Children's Tumor Foundation. Check out these fun photos.