1 thru 10 of 6281 Stories
Stepping up Beijing's propaganda offensive in the tariffs standoff with Washington, Chinese state media on Friday accused the U.S. of seeking to "colonize global business" with moves against Huawei and other Chinese technology companies.
Over the span of two years, a Chinese national in Oregon sent devices that looked like iPhones to Apple, saying they wouldn't turn on and should be replaced under warranty - but they were fakes.
Small businesses' cultures are becoming a bigger priority as more owners respond to the dramatically different expectations of a younger work force and a low unemployment rate and shrinking labor pool that make it harder to find staffers
Texas Gov. Greg Abbott has signaled he will sign legislation that Republicans say is a defense of Chick-fil-A and religious freedom, but gay lawmakers sometimes tearfully railed against it on the House floor as a license to discriminate.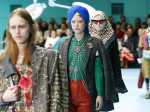 Nordstrom has apologized to Sikhs for selling a turban they found offensive, but a representative with the U.S. community's top civil rights organization said they are still waiting to hear from the Gucci brand that designed it.
Casino giant MGM Resorts told federal regulators Thursday it might pay up to $800 million to settle liability lawsuits stemming from the 2017 mass shooting in Las Vegas — the deadliest in modern U.S. history.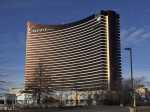 Two major casino operators said Friday they were in preliminary talks about the possible sale of one of the largest casinos in the Northeast.
Two gay high school students say they were tossed out of a Chicago restaurant for a sharing a hug. The school says it stands with the teens - and their friends are taking their business elsewhere.
Gloria Steinem, Cecile Richards, Michelle Obama. Barbie? The Council of Fashion Designers of America will follow up those prestigious honorees of its Board of Directors' Tribute Award with the ever-evolving doll.
Talks between Britain's government and opposition aimed at striking a compromise Brexit deal broke down without agreement Friday, plunging the country back into a morass of uncertainty over its departure from the European Union.
1 thru 10 of 6281 Stories