A California reptile lover says thieves who made off with his duffel bag probably thought they were taking swag. But it was full of snakes.
A federal judge Monday emphatically rejected President Donald Trump's challenge to the release of his tax returns to New York prosecutors, saying the president's broad claim of immunity from all criminal investigations is at odds with the Constitution.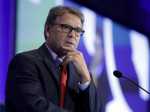 This circle of businessmen and Republican donors touted connections to Giuliani and Trump while trying to install new management at the top of Ukraine's massive state gas company.
Maine marijuana enthusiasts will probably be able to purchase their preferred products in retail stores by March 2020 after years of waiting.
House Democrats leading an impeachment inquiry of President Donald Trump's dealings with Ukraine may have fresh information to work with after a new whistleblower stepped forward.
British Prime Minister Boris Johnson on Sunday renewed his vow to take the country out of the European Union by the Brexit deadline, in an apparent contradiction of a government pledge in court days earlier.
As Elizabeth Warren is rising in the polls and sitting on a fresh pile of campaign cash, she is also frequently hitting places where she might be less welcome. That includes Nevada's capital, a conservative area.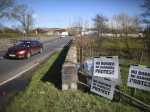 Irish republicans are expressing renewed hopes of reunifying their island in the wake of the U.K.'s recent Brexit proposals, seeing that as a solution to the problems that Britain's departure from the European Union is bringing.
President Donald Trump said at the United Nations this week that "protecting religious freedom is one of my highest priorities." But his promise rings hollow to advocates for persecuted religious minorities seeking refuge in the United States.
A Coast Guard lieutenant accused of stockpiling weapons and targeting Supreme Court justices, prominent Democrats and TV journalists pleaded guilty Thursday to gun and drug charges.