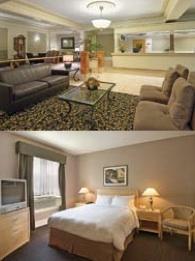 Days Inn Chicago
644 West Diversey Parkway
Chicago Illinois 60614

Description
Long known in Chicago as the place to stay for the discriminating traveler looking for an alternative to the expensive downtown hotels, the Days Inn Chicago is an award-winning boutique hotel located in the heart of bustling Lincoln Park/Lake View, just two miles north of downtown Chicago. The 133 room Days Inn Chicago has 2 suites, 45 business-class rooms and one meeting room.

August 2011 - The hotel was honored by STR with 2011 Best Performing Hotel in the Economy Scale out of 7,539 eligible properties! STR is widely recognized as the leader in providing hotel performance data. The winning properties were selected based on reported Occupancy, ADR and RevPar performance against their respective Market Scale performance.

2011 also marked the year that the Days Inn Chicago received a Certificate of Excellance from Tripadvisor!

Past awards include 2009/2004 Days Inn Hotel of the Year Award; and 2009 and 2008 General Manager of the Year (out of over 1,500 property managers). The property has received the Days Inn Chairman's Award for Quality 12 years in a row.

The diverse clientele includes families, business travelers, contractors working in the area, Cubs baseball fans, hospital patients and their families, DePaul students and their families, artists, bands - people from ALL walks of life. Actually the hotel used to be known as the Rock and Roll Days Inn being the home away from home for many known bands.