1 thru 10 of 4841 Stories
The new season of "She-Ra and the Princesses of Power" premieres next month, but here's an early surprise: The series will now include a non-binary character voiced by a non-binary actor.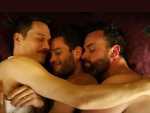 Dekkoo's new drama follows three men who embark on a three-way relationship. But when two older men bring a younger third into their floundering marriage, are they starting something new - or delaying the inevitable? Series creator Matthew Lynn weighs in.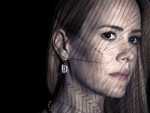 After appearing in every single season of FX's anthology series "American Horror Story," Sarah Paulson revealed last week she won't pop up in the currently-airing ninth season "AHS: 1984," despite suggesting she would.
Jim Parsons is working with Greg Berlanti, the director behind "Love, Simon," to create a docuseries about the LGBTQ movement called "Equal" that will air on the upcoming streaming service HBO Max.
Damon Lindelof didn't take lightly the challenge of adapting the most acclaimed graphic novel of all time.
The New York Times's popular "Modern Love" column is turned into an anthology series for Amazon, featuring big names like Anne Hathaway, Tina Fey, Dev Patel and more.
"Binging with Babish: 100 Recipes Recreated from Your Favorite Movies and TV Shows" offers edible inspiration from some of our favorite fictional characters.
Damon Lindelof's adaptation of the "Watchmen" comic series for HBO is a thoughtful and timely drama that's more about race, identity, and America's painful history than cape-wearing superheroes.
Upcoming streaming service HBO Max promises to return viewers to the world of 1978's "Grease" with a new straight-to-streaming series, "Grease: Rydell High." The new show will expand upon the world of the original movie.
A newly-released trailer for the eleventh and final season of "Will & Grace" spills some pretty hot tea with the revolution that one of the main characters is expecting a bundle of joy.
1 thru 10 of 4841 Stories