Top Story
The 31st edition of NewFest, New York's LGBTQ Film Festival, features more than 160 films (inclusive of shorts) from 32 countries and runs October 23-29th. EDGE's Frank A...
1 thru 10 of 2106 Stories
Based on the 2001 indie flick of the same name and now being produced by the Roundabout Theatre Company, "Scotland, PA" is a gruesomely funny adaptation of Shakespeare's bloody tragedy, "Macbeth."
Amid an increasingly (and gratefully) diverse collection of narratives arriving on Broadway, "Linda Vista" boldly challenges the perception of straight white male privilege. Through the lens of playwright Tracy Letts, it's not all it's cracked up to be.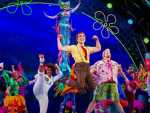 Take a break from work, or the news, and travel to Bikini Bottom for a couple hours of vacation. You will be glad you did.
When Judy Gold and Varla Jean Merman take to the stage at the Calderwood Pavilion this weekend, you may just wonder: Who is taller? And is that why they are performing together? Varla Jean Merman (Jeffery Roberson) explains.
Ben Bagley's "The Decline and Fall of the Entire World As Seen Through the Eyes of Cole Porter," is a sassy, tuneful revue of obscure Porter tunes linked by a mostly chronological, tongue-in-cheek narration commenting on the social history of America.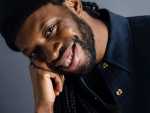 Playwright Jeremy O. Harris has a rule that he doesn't cry in public. He broke that rule the night Rihanna attended his Broadway debut.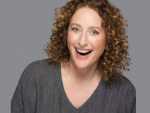 EDGE caught up with commentator (and self-described 'big mouth') Judy Gold recently as she prepares to come to Boston for 'The Judy and Varla Show' at the Huntington Theatre Company on October 17 for a fast Q&A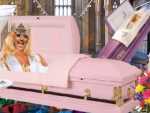 Fresh Fruit, Boston's outrageous drag troupe, are back with a new revue and new members. EDGE spoke with Michael Gaucher, who is spearheading the new show that starts this week at Club Café, about just how they keep the Fruits fresh.
Josh Groban has a date for Valentine's Day — with 6,000 or so of his fans.
"The Silence in Harrow House" is not only a wonderfully creepy kick-off to the Halloween season, it's a highly successful collaboration among artists of a number of different stripes, & an intelligently executed movable theater experience.
1 thru 10 of 2106 Stories