Catch the latest reports on your favorite (or not-so-favorite) celebrities at PopUps.
Justin Bieber took to Twitter Sunday to ask Tom Cruise to battle with him in an MMA match.
A major Hollywood celeb had fun with Snapchat's gender swap filter, which recent caused a stir online — and you'll never guess who it is. Taking to Instagram this week, they shared a selfie and added a hilarious caption.
Good news for fans of the Netflix dramedy "Dead to Me"!
Out Olympian Gus Kenworthy took to Twitter Wednesday and shared a headless/shirtless photo that unsurprisingly went viral. But the athlete used the moment for a good cause!
Actor Ansel Elgort is causing a stir on social media after he posted 17 shirtless selfies in a row to his Instagram.
A new Katy Perry era is upon us!
Rihanna reveals some new details about her forthcoming ninth album.
Ahead of the release of the Judy Garland biopic "Judy," Oscar-winning actor Renée Zellweger spoke with People magazine about playing the late icon.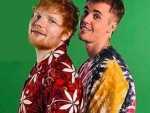 Though he recently said he was taking a step back away from music, Justin Bieber announced this week that he's teaming up with Ed Sheeran for a new single called "I Don't Care."
Jacki Weaver is responding to Anjelica Huston's interview in which she shaded "Poms," an upcoming movie starring Weaver, Diane Keaton and more.