You won't pay for health care in retirement with one lump sum. That's the way these expenses are often presented, though, and the amounts are terrifying.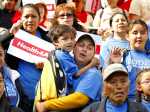 California lawmakers are considering proposals that would make the state the first in the nation to offer government-funded health care to adult immigrants living in the country illegally. But the decision on who to cover may come down to cost.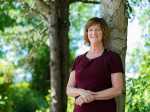 Washington State residents thought they had purchased health insurance through an online site. But when it was time to pay the bills, they learned that the products they bought weren't insurance at all.
The health care debate has Democrats on Capitol Hill and the presidential campaign trail facing renewed pressure to make clear where they stand.
The Trump administration is arguing in court that the entire Affordable Care Act should be struck down as unconstitutional. But at the same time, Justice Department lawyers recently suggested that federal judges could salvage its anti-fraud provisions.
The first congressional hearing on a "Medicare-for-all" bill in at least a decade took place Tuesday, but without the usual phalanx of T-shirted supporters — or even the presidential candidates — who have been pushing the bill.
Among the issues at stake are consumers' access to care; the disruption people experience when forced to switch doctors while changing insurance plans; the pricing power of health care monopolies; and the leeway states have to oversee those practices.
Three-quarters of the public want the federal government to protect patients from being stuck with surprise medical invoices after they are unwittingly treated by doctors or medical facilities that are out of their insurance network.
A federal judge has struck down a small-business health insurance plan widely touted by President Donald Trump, the second setback in a week for the administration's health care initiatives.
Leading House Democrats, backed by Speaker Nancy Pelosi, are unveiling broad legislation to shore up the Affordable Care Act.