Gay Chicago: The Latest
More women may benefit from gene testing for hereditary breast or ovarian cancer, especially if they've already survived cancer once, an influential health group recommended Tuesday.
The fourth installment in "The Matrix" series is happening.
The end of summer may be approaching, but that's not stopping actor Jared Leto from sharing some super sexy "hot girl summer" pics.
Quick fixes may treat the symptoms, but never the cause... until now. GAINSWave technology is a major breakthrough.
Party drugs like crystal meth, Special K, GHB and ecstasy are frequently combined for more intense or longer-lasting highs. Whether they're consumed together by design or accidentally, the results can be deadly.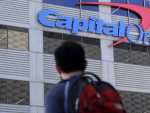 Lawyers for a transgender woman charged in a massive data breach at Capital One asked a judge Tuesday to release her from federal custody, saying that for her to remain jailed with men is a serious threat to her mental health.
When Donald Trump assumed the presidency, conservative religious leaders drew up "wish lists" of steps they hoped he'd take to oppose abortion and rein in the LGBTQ-rights movement.
A trial has been delayed for a Virginia man accused of threatening a West Virginia delegate who equated the LGBTQ community to the Ku Klux Klan.
The embattled director of Michigan's civil rights department has taken a leave of absence, weeks after he was reprimanded for making inappropriate remarks about the appearance of a woman he saw outside a meeting.
"America's Got Talent" wasn't content with just the top spot in the Nielsen company's rankings of the most popular television programs last week. This time it took the top two.
Showing a fresh willingness to play politics along religious lines, President Donald Trump said that American Jewish people who vote for Democrats show "either a total lack of knowledge or great disloyalty."
Chicago, IL
Reeling, the second-oldest LGBTQ film festival in the world and a beloved Chicago cultural institution for more than 35 years, kicks off fall with an exciting slate of movies that showcases the diversity of the queer experience.
Larry King is seeking a divorce from his seventh wife, Shawn King, after 22 years.
Democrats vowed last year to make Republican Sen. Susan Collins pay for her vote confirming Brett Kavanaugh to the Supreme Court. Republicans declared they would have her back. Neither has forgotten its promises.
Germany says it plans to take a more active role in Arctic affairs, citing the far north's growing ecological, political and economic significance as a result of climate change.
If you're looking for deeply discounted airfare, Secret Flying aggregates hundreds of flight routes each week to make your next bucket list vacation a reality.
Uber began as a ride-hailing company, but its ambition to become the "Amazon of transportation" has pushed its leaders to experiment with bus fleets, transit and its growing food delivery business.
See your "Friends" on the big screen. Deck out your place with "Friends" furniture. Wear your "Friends" as jewelry. Heck, buy the "Friends" Lego set and pretend it's for your kid.
Out actor Colton Haynes has discussed his addiction and mental health in the past but he took to Instagram this week to share photos of himself during "dark times" when he was hospitalized last year after a drug and alcohol bender.

Paris Las Vegas is rolling out special events to commemorate the hotel's 20th anniversary of its landmark arrival on the Las Vegas Strip.
EDGE was on hand for the Gay Days 2019 Kick-off Party at the Wyndham Orlando Resort.