Gay Chicago: The Latest
Brazilian President Jair Bolsonaro has insulted adversaries and allies and even praised his country's 1964-1985 dictatorship. Yet nothing has rallied more anger at home and criticism from abroad than his response to fires raging in parts of the Amazon reg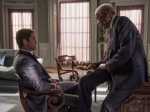 "Angel Has Fallen" easily topped the box office with a $21.3 million debut, according to studio estimates Sunday, as the action sequel became the latest mid-budget release to find modest success in the often quiet late summer.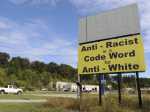 The threat of white supremacy has long been known in Arkansas, where extremist groups over the decades have made their home in the mountains and dense woods of the state's remote rural areas.
Britain's Prince Andrew responded to intense media scrutiny of his links to Jeffrey Epstein by issuing a statement Saturday denying any knowledge of criminal behavior by his one-time friend.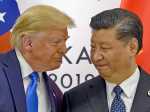 President Donald Trump is threatening to use the emergency authority granted by a powerful but obscure federal law to make good on his tweeted "order" to U.S. businesses to cut ties in China amid a spiraling trade war between the two nations.
A lesbian astronaut going through a rancorous divorce has been accused of her ex of committing misdeeds, including identity theft, from orbit.
Plácido Domingo returns to the stage at the Salzburg Festival on Sunday in his first appearance since nine women accused him of sexual harassment in a report by The Associated Press.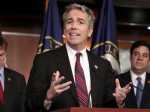 Joe Walsh, a former Illinois congressman ad tea party favorite turned radio talk show host, announced a longshot challenge Sunday to President Donald Trump for the Republican nomination in 2020, saying the incumbent is "completely unfit" for office.
As a young scholar, Elizabeth Warren traveled to federal courthouses, studying families overwhelmed by debt. She tried to answer one question: Why were these folks going bankrupt?
Authorities say a Los Angeles County sheriff's deputy who said he was shot in a station parking lot was lying.
Former U.S. Rep. Gary Ackerman is being called a sexual "predator" in a lawsuit accusing the New York Democrat of violating a teenager at a Boy Scout camp five decades ago.

Eddie Money says he has stage 4 esophageal cancer. The singer known for such hits as "Two Tickets to Paradise" and "Take Me Home Tonight" says his fate is in "God's hands."
The first judgment is expected Monday in a lawsuit from a state government seeking to hold a drug company accountable for a U.S. opioid crisis that has ripped apart lives and communities.
The latest weapon in the fight against invasive species is the sniffing power of dogs trained to find noxious weeds before they flower and spread seeds.
What I learned, besides fascinating facts about rabies, its transmission and the horrible ways one can die from it, was that any one of us is a mere cat scratch away from financial peril if we aren't lucky enough to have good health insurance.
President Donald Trump is misrepresenting the facts about his proposal to freeze Obama-era fuel economy requirements at 2021 levels.

Taking to Instagram earlier this week, pop star Justin Bieber shared a few photos with his fans, declaring his "style is impeccable."
Scientists are testing how pharmaceutical-grade MDMA can be used in combination with psychotherapy to help patients with a severe form of PTSD that has not responded to other treatments.
VACAYA's inaugural cruise offered a catch-all for queer travelers. Here's one guest's experience of his week at sea.
Island House hosted a great pool party to kick off this year's Key West Tropical Heat.