Gay Chicago: The Latest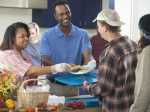 The 10 Democrats who took the debate stage on Sept. 12 discussed many critical issues, from health care and climate change. But one important topic they didn't discuss was access to healthy food.
"Grace and Frankie" may be approaching its end, but Netflix may have a new series ready to fill its spot.
Albert Nabonibo shocked many Rwandans in August when he revealed in an interview with a Christian YouTube channel that he is gay in a country where such a public assertion of homosexuality is unheard of.
A trio of Emmy-honored actors are winners again for their guest performances in TV series, joined by an awards newcomer.
Phyllis Newman, a Tony Award-winning Broadway veteran who became the first woman to host "The Tonight Show" before turning her attention to fight for women's health, has died. She was 86.
Ric Ocasek, The Cars frontman whose deadpan vocal delivery and lanky, sunglassed look defined a rock era with chart-topping hits like "Just What I Needed," was discovered dead Sunday afternoon in his Manhattan apartment.
Visiting a black church bombed by the Ku Klux Klan during the civil rights era, Democratic presidential candidate Joe Biden framed current racial tensions as part of an enduring struggle that is older than the nation.
the new numbers suggest that fears of the Trump administration's immigration crackdown may be a significant factor in the slippage.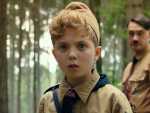 Taika Waititi's Nazi Germany-set satire "Jojo Rabbit" won the People's Choice award Sunday at the Toronto International Film Festival, a prize that has historically been one of the most ironclad predicators of Academy Awards chances.
It wasn't quite enough to take down Pennywise the clown, but Jennifer Lopez and the scheming strippers of "Hustlers" topped even the high expectations they brought to the weekend box office.
Police in Serbia briefly clashed with far-right supporters who tried to prevent a gay pride parade attended by the country's openly gay prime minister on Sunday.

Be charmed by this French tale of speedo-clad swimmers who just want to win.
The country described by the Democrats running for president is mired in child poverty, riven with economic unfairness and broken in its approach to health care, crime and guns. The country presented by President Donald Trump is roaring and ascendant.
Many people don't know what is contained in these vaping devices, what the reported health effects actually mean, and, most importantly, why all of this developed so quickly, considering that e-cigarettes have only been popular for fewer than 10 years.
Emory University medical fellow Dr. Nicole Herbst was shocked when she saw three patients who came in with abnormal results from chest CT scans they had bought on Groupon.
Activists blocked the main entrance to the Frankfurt Motor Show on Sunday in a protest against what they call the "climate and environment destroyers" produced by the auto industry.
High heels, skinny jeans and dragon-themed jackets have descended on London with Friday's start of Fashion Week.
A new study published in JAMA Psychiatry found that exposure to attempts by professionals to change a person's gender identity from transgender to cisgender is associated with a range of adverse mental health outcomes, including suicide attempts.
Hotels are more than a place to stay while on vacation. They are also critical for destination disaster relief and recovery.
Snctm introduces its first-ever Masquerade party in Miami, expanding the members-only erotic brand's reach during premier art exhibit festival Art Basel Miami Beach, December 6th.