Top Story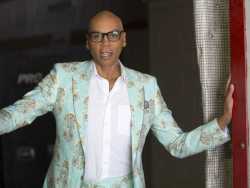 In a new interview with the U.K. newspaper the Sunday Times, RuPaul said his comments about whether or not he'd allow transgender drag queens compete on his hit reality show &...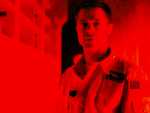 Brad Pitt, star of the new space movie "Ad Astra," had a burning question for a real-life astronaut.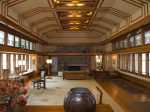 A small but important exhibit at the Metropolitan Museum of Art explores a little-known facet of architect Frank Lloyd Wright's creations: his line of wallpapers, printed and woven textiles, and other home goods designed for the public.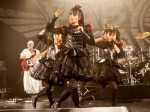 The House of Blues may seem like too small a venue to have a wall of death to open up, but when the crowd respects a band as much as Wednesday's crowd did Babymetal, anything is possible. Read our EDGE review of the show, accompanied by Avatar, here.
"Gay Chorus Deep South," a 2019 documentary about a men's choir touring the American Deep South, has been bought by MTV Documentary Films. The studio, run by former HBO exec Sheila Nevins, hopes to organize a theatrical release.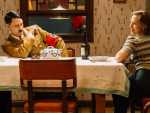 In his last dispatch, EDGE contributor C.J. Prince caps off his time at TIFF, including reviews for big films like People's Choice Award winner "Jojo Rabbit," Rian Johnson's whodunit "Knives Out," the seafaring horror film "The Lighthouse" and more.