Frameline 2019
Frameline's mission is to change the world through the power of queer cinema. As a media arts nonprofit, Frameline's integrated programs connect filmmakers and audiences in San Francisco and around the globe. Frameline provides critical funding for emerging LGBTQ+ filmmakers, reaches hundreds of thousands with a collection of over 250 films distributed worldwide, inspires thousands of students in schools across the nation with free films and curricula through Youth in Motion, and creates an international stage for the world's best LGBTQ+ film through the San Francisco International LGBTQ+ Film Festival and additional year-round screenings and cinematic events. Learn more at www.frameline.org
Identifying as gay, bi, or pansexual, plucky protagonists have roller coaster rides of heady highs and lingering lows looking for love and fulfillment in "The Filth," a web series sympathetically directed by Jamie Holt.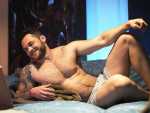 In this new documentary that features explicit sex, hottie Matthew Camp re-stages some of his more memorable fantasies from the past.
"Queer Genius" documents queer artists of the present day: Barbara Hammer, Black Quantum Futurism, Jibz Cameron, and Eileen Myles.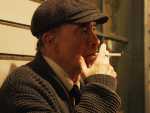 "Guest Artist" may not work as a great adaptation, but it stands as a testament to the importance of communal art.
Before Anthony Mackie played Falcon in the MCU movies, he starred as a gay art student who befriends a literary figure from the Harlem Renaissance in Rodney Evans' potent, luminous 2004 film "Brother to Brother."
This is a compelling story from Vietnam of an unlikely love that resulted when life collided with art. Unmissable
Brit queer comic Simon Amstell has written/directed this crowd pleaser of a rom-com that will especially appeal to everyone who also has a tendency to overthink everything, especially love.
The script is littered with obvious one-liners, but far more subtle and effective are the moments that seem to ebb and flow throughout the film, bordering on pathos and yet hilarious in execution. This is the stuff of cult classics.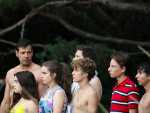 Sébastien Marnier's film adaptation of Christophe Dufosse's novel "L'Heure de la sortie" — or, in English, "School's Out" - is a thriller that unfolds in a prestigious school and among an elite cadre of gifted students.
Robert Clift's documentary about his uncle Monty brushes past biases and stereotypes to arrive at a fuller, and happier, portrait of the celebrated actor - and meditates on the stories we tell, and the stories we're ready and able to hear.