Top Story
The anti-LGBTQ school where Karen Pence is now working has a care package coming from The Trevor Project: 100 copies of a book about a gay bunny with the same name as the Pence fam...
1 thru 10 of 46842 Stories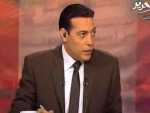 An Egyptian court has sentenced a TV presenter to a year in prison for interviewing a gay sex worker on his show.
Sunday night's game between the New England Patriots and Kansas City Chiefs was the second-most watched and rated AFC championship game in 42 years.
The University of Notre Dame will cover murals in a campus building that depict Christopher Columbus in America, the school's president said.
Falling temperatures replaced the weekend's falling snow Monday as bitter cold and gusty winds swept across the eastern United States.
Doris Cochran, a disabled mother of two young boys, is stockpiling canned foods these days, filling her shelves with noodle soup, green beans, peaches and pears — anything that can last for months or even years.
The percentage of TSA airport screeners missing work has hit 10 percent as the partial government shutdown stretches into its fifth week.
The world economy absorbed more bad news Monday: The International Monetary Fund cut its growth forecast for 2019. And China, the world's second-biggest economy, said it had slowed to its weakest pace since 1990.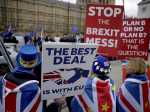 Prime Minister Theresa May on Monday rejected calls to delay Britain's departure from the European Union, and said her Plan B was to get her rejected Brexit deal approved by Parliament after securing changes to a contentious Irish border measure.
More South Korean female skaters are accusing their coaches of sexually abusing them.
As Americans commemorate Martin Luther King Jr., Democratic presidential hopefuls are fanning out across the country to honor the civil rights leader and make themselves heard on the national stage.
1 thru 10 of 46842 Stories