Top Story
A gay player for England's Premier League admitted his fears of publicly coming out in an emotional letter, the British newspaper The Mirror reports.
1 thru 10 of 54515 Stories
The possibility for Russian same-sex couples to one day marry vanished on July 1 when voters approved a package of constitutional amendments, one of them stipulating that marriage is only between a man and a woman.
Polish President Andrzej Duda, a conservative who ran a campaign with homophobic and anti-Semitic overtones, narrowly won a second five-year term in a bitterly fought weekend election, defeating the liberal Warsaw mayor.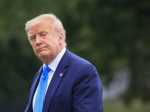 Presidential politics move fast. What we're watching heading into a new week on the 2020 campaign.
Voters in the nation's capital might face a November ballot initiative that would decriminalize psilocybin "magic" mushrooms and other natural psychedelics like mescaline.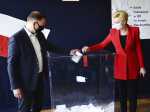 A late exit poll in Poland's presidential runoff Sunday showed the conservative, populist incumbent, Andrzej Duda, leading against the liberal, pro-Europe mayor of Warsaw.
Joe Biden won the Democratic presidential primary in Puerto Rico on Sunday.
Countries in Eastern Europe are facing rising waves of coronavirus infections, leading to riots in Serbia, mandatory face masks in Croatia and travel bans or quarantines imposed by Hungary.
A Republican governor rumored to be eyeing a run for the White House in 2024 said Sunday that the GOP needs to be a "bigger tent party" after President Donald Trump leaves office.
Florida shattered the national record Sunday for the largest single-day increase in positive coronavirus cases in any state since the beginning of the pandemic, adding more than 15,000 cases.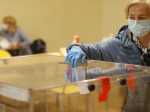 An exit poll in Poland's presidential runoff election shows a tight race that is too close to call between the conservative, populist incumbent and the liberal, pro-Europe mayor of Warsaw
1 thru 10 of 54515 Stories