1 thru 10 of 6951 Stories
Against the background of rising HIV incidence and disappointing behavior change interventions in Malawi, a group of researchers designed a study to identify where the gap could be.
Two gay Arab men were attacked at Jaffa port on Saturday. One suspect, a 16-year old Israeli, has been arrested.
A massive explosion rocked downtown Beirut on Tuesday, flattening much of the port, damaging buildings and blowing out windows and doors as a giant mushroom cloud rose above the capital.
The men had been missing in the Micronesia archipelago for nearly three days when their distress signal was spotted Sunday on uninhabited Pikelot Island by searchers on Australian and U.S. aircraft.
Microsoft confirmed Sunday it is in talks with Chinese company ByteDance to acquire the U.S. arm of its popular video app TikTok and has discussed with President Donald Trump his concerns about security and censorship surrounding such an acquisition.
Coronavirus outbreaks at mink farms in Spain and the Netherlands have scientists digging into how the animals got infected and if they can spread it to people.
Thousands protested Germany's coronavirus restrictions Saturday in a Berlin demonstration marking what organizers called "the end of the pandemic."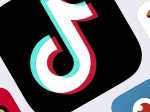 Microsoft is in advanced talks to buy the U.S. operations of TikTok, the popular Chinese-owned video app that has been a source of national security and censorship concerns.
For growing numbers of businesses and individuals who depend on the global tourism industry, the question is not so much when the coronavirus pandemic will end but how and if they'll survive until business picks up.
Six Polish towns that declared themselves as "LGBT Free" zones or banned campaigning for the rights of same-sex couples had their requests for European Union community funding rejected, an EU spokesman said Wednesday.
1 thru 10 of 6951 Stories