Top Story
After a week of teasing and hype, Lady Gaga has finally shared her new song "Rain on Me" — her collaboration with Ariana Grande.
1 thru 10 of 14922 Stories
The ESPN two-part documentary poses the question of whether Armstrong has a path to redemption, or whether he even deserves one.
Tyler Perry is planning to make his Atlanta-based mega studio one of the first domestic filming grounds to reopen during the coronavirus pandemic.
HBO is sharing the trailer for "Welcome to Chechnya," a new documentary that details the "ongoing anti-LGBTQ persecution in the repressive and closed Russian republic of Chechnya."
Not only is a new Pixar short film titled "Out," but that title means exactly what you hope it does: Its main character is gay, in love with another man, and preparing to, well, come out.
A captivating blend of suspense and tenderness, "The Painter and the Thief" is about the mysteries of creation and connection, and the mysteries of the human condition.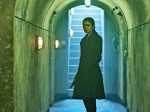 With terrific performances and an intriguing setup, "Inheritance" will remind you of the fun psychological thrillers of years past, of which we don't have nearly enough of any more.
Michael Winterbottom's filmic odyssey, which has taken ten years, is preparing its fans to say goodbye. But first, there's one more trip to take for Steve Coogan and Rob Brydon.
"God's Own Country" filmmaker Francis Lee is walking back his call for a boycott of Amazon Prime's streaming offering of the gay romance after investigating reports of feared censorship.
three years after her death of heart failure at age 69, "Jane Roe" is making headlines again. In a documentary being released Friday, McCorvey says she was paid to speak out against abortion.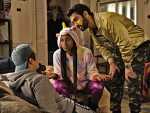 The new Netflix film "The Lovebirds" add a few laughs but not much else to the tried-and-true formula.
1 thru 10 of 14922 Stories