NewFest, New York's LGBT Film and Media Arts Organization, is dedicated to bringing together filmmakers and audiences to build a community that passionately supports LGBT cinema and storytelling. We give voice and visibility to all facets of the LGBTQ experience by presenting year-round screenings and events that include New York's annual LGBT Film Festival every October, which began in 1988. We are committed to nurturing emerging LGBT and allied filmmakers and support those artists who are willing to take risks in telling the stories that fully reflect the diversity and complexity of our lives. https://newfest.org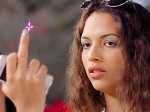 The tale of how a vibrant trans teenager finds acceptance and love.
This winner of two Teddy Awards is a queer story of race, belonging and love.
"Cowboys" is the story of the unshakeable bond between a father and his transgender son.
By turns sweet and anxious, the film makes a virtue out of its naturalistic style and it's easy to care about where these characters are going... and how they are going to get there.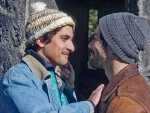 González and Altamirano share a palpable chemistry, whether their characters are sneaking passionate kisses, having passionate sex, or cuddling up contentedly for a good night's sleep.
"Julia Scotti: Funny That Way" is a triumph not only for the comedian herself, but for audiences who need to hear from trans people about their own lived experiences... and who, not incidentally, need a good laugh.
The story of the world's oldest magazine directed at lesbians — as well as the world's first glossy periodical with that intended audience — is detailed in Jen Rainin's new documentary on "Curve" and its founder.
This third feature from award-winning HK film director Ray Yeung is a heartbreaking love story between two mature gay men.
"Breaking Fast" is the story of how one queer Muslim falls in love.
This Chilean drama from first time filmmaker Nicol Ruiz Benavides is a joyous tale about it never being too late for self-discovery and personal freedom.