Gay Chicago: The Latest
An online channel devoted to women in the LGBTQ community is launching with shows including a pandemic-set romantic comedy and a paranormal drama.
Jerry Falwell Jr. has sued Liberty University, alleging the evangelical school founded by his late pastor father damaged his reputation after he resigned as president and chancellor in August amid a series of scandals.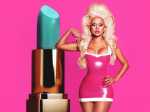 Rapper Saweetie just slayed Halloween!
Pro-democracy demonstrators in Thailand returned Thursday to the capital's business district, staging something akin to a street fair to bring attention to their contention that the country's monarchy holds too much power and influence.
Top Norwegian soccer referee Tom Harald Hagen came out in an interview following a game in which a player hurled an anti-LGBTQ epithet at the opposition's coach.
Two people were reported dead following a shooting outside a gay bar in Puerto Vallarta, Mexico.
Olympic winner came out Danell Leyva explains why he came out as bi and pan. The Instagram-friendly gymnast writes, "It's an ever-changing fluid thing."
While nobody is suggesting you trade in your gym membership for a game subscription, it turns out there probably are worse things you could be doing with your leisure time, experts say.
Politics begin at the local level, where community organizers and volunteers are part of the foundation from which future state and national candidates sprout. San Diego provides a case study about the impact of LGBTQ politicians and voters.
Federal health officials Wednesday issued insurance coverage rules designed to deliver on the promise that every American will have access to free COVID-19 vaccines when they are approved.
Taiwan hit 200 days without any domestically transmitted cases of COVID-19 on Thursday, highlighting the island's continued success at keeping the virus under control even as cases surge in other parts of the world.
In the category known as "Less Is More," a low-budget film made in 2019 proves that a successful indie horror movie can still be made.

EVO3 Oils, maker of proven-quality CBD oils and topicals, is rolling out its newest product, and it's sure to make foodies swoon.
For Delicious Experiences, the possibilities for cooking, mixing, eating, and drinking entirely online are only just beginning.
Trying to pull back the veil on health care costs to encourage competition, the Trump administration on Thursday finalized a requirement for insurers to tell consumers up front the actual prices for common tests and procedures.
Volkswagen is recalling more than 218,000 Jetta sedans in the U.S. to fix a fuel leak problem that can cause fires. The recall covers certain cars from the 2016 through 2018 model years.
Has Lady Gaga's "Chromatica" jockstrap been replaced? According to Twitter, the latest undergarment to own is Nike's simple black jockstrap.
Despite cautioning the Catholic faithful in attendance about the risks of COVID-19, Pope Francis and his aides did not wear masks at Wednesday's general audience.
EDGE takes a closer look at some of the best hotels, restaurants and activities in Greater Palm Springs, so you can start planning your vacation with ease.
CBD Unlimited is a market leader within CBD industry. Better Products, Better You! Strive to Be Unlimited!
www.cbdunlimited.com