Top Story
Studies have shown that people may be contagious for about two days before developing COVID-19 symptoms.
"I just think that Trump doesn't understand addiction," said Diane Urban, 53, a Republican from Delphos, Ohio, who voted for the president in 2016 and whose son died from an overdose in 2019.
As temperatures fall, people are spending more time indoors. That heightens the risk of the coronavirus spreading, but there are some simple steps you can take to help protect yourself and everyone around you.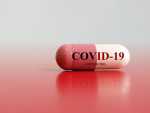 There are several, and which one is best depends on how sick someone is.
Jeff Bridges says he is being treated for lymphoma and his prognosis is good.
The number of confirmed COVID-19 cases across the planet has surpassed 40 million, but experts say that is only the tip of the iceberg when it comes to the true impact of the pandemic that has upended life and work around the world.
After the vice presidential debate Wednesday, Anderson Cooper slammed President Donald Trump for his "reckless behavior since his diagnosis with Covid-19."
The flu vaccine protects you from seasonal influenza, not the coronavirus — but avoiding the flu is especially important this year.
Nearly half of Americans have gym-xiety about injuring themselves when they work out, according to new research.