Gay Chicago: The Latest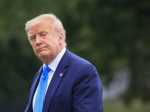 Presidential politics move fast. What we're watching heading into a new week on the 2020 campaign.
Voters in the nation's capital might face a November ballot initiative that would decriminalize psilocybin "magic" mushrooms and other natural psychedelics like mescaline.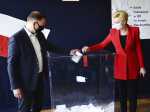 A late exit poll in Poland's presidential runoff Sunday showed the conservative, populist incumbent, Andrzej Duda, leading against the liberal, pro-Europe mayor of Warsaw.
Joe Biden won the Democratic presidential primary in Puerto Rico on Sunday.
The son of Lisa Marie Presley has died. He was 27.
Countries in Eastern Europe are facing rising waves of coronavirus infections, leading to riots in Serbia, mandatory face masks in Croatia and travel bans or quarantines imposed by Hungary.
A Republican governor rumored to be eyeing a run for the White House in 2024 said Sunday that the GOP needs to be a "bigger tent party" after President Donald Trump leaves office.
Florida shattered the national record Sunday for the largest single-day increase in positive coronavirus cases in any state since the beginning of the pandemic, adding more than 15,000 cases.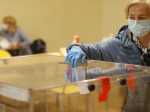 An exit poll in Poland's presidential runoff election shows a tight race that is too close to call between the conservative, populist incumbent and the liberal, pro-Europe mayor of Warsaw
Standing on the podium to celebrate his latest win, Formula One world champion Lewis Hamilton raised a clenched right fist and then delivered a message to his fellow drivers not to slow down in the fight against racism.
Donald Trump criticized a privately built border wall in South Texas that's showing signs of erosion, saying it was "only done to make me look bad," even though it was built after a months-long campaign by his supporters.
Seth Rudetsky's internationally acclaimed Broadway concert series that first began in Provincetown at The Art House in 2011 is now a weekly virtual series entitled The Seth Concert Series, premiering on Sunday with Audra McDonald.
French gaming giant Ubisoft is parting ways with its creative director and two other executives and promising zero tolerance for "toxic" staff behavior following an internal investigation of misconduct.
Three countries — the United States, China and the United Arab Emirates — are sending unmanned spacecraft to the red planet in quick succession beginning this week.

A COVID-19 vaccine will have an actual price tag. And given the prevailing business-centric model of American drug pricing, it could well be budget breaking, perhaps making it unavailable to many.
Used cars have historically been a smart alternative during an economic downturn. They don't depreciate as much as new cars and are less likely to overburden a buyer with a large loan.

Nobody could have dreamt months ago that the entire fashion industry would need to completely pivot to share their collections with the world. But that's precisely what they did.
President Donald Trump wore a mask during a visit to a military hospital on Saturday, the first time the president has been seen in public with the type of facial covering recommended by health officials.
Bridgeport's mayor is suing Delta Airlines over a dog bite he says he suffered on a flight.
San Francisco supervisors Thursday will take up proposed changes to how the city governs adult sex venues.