By Sunday, Trump's Commerce Department is expected to issue an opinion on whether auto imports endanger U.S. national security enough to justify such import taxes. Trump would then have 90 days to decide whether to impose them.
As Pinit Ngarmpring, he was a CEO and sports promoter, well known in the world of Thai soccer. Now, under her preferred new name of Pauline Ngarmpring, she's pursuing a bid to become the country's first transgender prime minister.
Berlin's Tierpark zoo says its latest baby polar bear is "a perky, strong girl."
Thirteen gay couples filed Japan's first lawsuit challenging the country's rejection of same-sex marriage Thursday, arguing the denial violates their constitutional right to equality.
Scientists in Hungary on Tuesday protested government efforts to take control of their research funding, a move they say endangers academic freedom.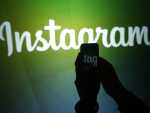 An Instagram account that published comic strips depicting the struggles of gay Muslims in Indonesia has disappeared from the site following a frenzy of moral outrage online in the world's biggest Muslim nation.
Denmark's oldest shopping mall has reversed its decision not to exhibit a statue of Michael Jackson.
Gucci's creative director broke his silence Tuesday over an $890 sweater that resembled blackface, saying racism was never his intention.
A male couple in the UK endured years of harassment, including human waste being smeared on their door, threatening messages, and sex workers being sent to their address. The police did nothing about any of it, but an LGBTQ group offered support.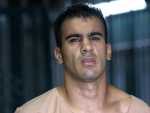 A refugee soccer player was freed by Thailand and left on a flight to Australia early Tuesday after prosecutors said they were no longer seeking his extradition to Bahrain in a case that has drawn worldwide attention.