New Orleans radio station WWL-AM, the home station of the New Orleans Saints and LSU Tigers, tweeted a homophobic slur directed at one of their own sports reporters, Seth Dunlap, Tuesday. Read the timeline of events and public responses to the incident.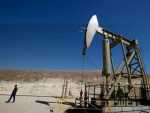 Several Democratic presidential candidates are running on a promise to ban fracking — and stepping on unstable political ground as they do so.
The California Senate has passed a bill that would give new wage and benefit protections to workers at so-called gig economy companies like Uber and Lyft.
In the age of Uber Eats and GrubHub, delivering pizza for the local Domino's may seem like a throwback. But for drivers who want more predictable hours and pay — and discounts on food — restaurants may be the better bet.
A January trial date has been set in a lawsuit accusing a Louisiana sheriff of rescinding a job offer to an applicant who is HIV-positive.
Teachers and staff in a Florida school district will be given additional diversity training after a high school math instructor refused to call a transgender student by her chosen gender identity.
Millions of Americans have a side hustle to boost their incomes and pursue their passions, according to research.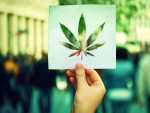 The agency overseeing California's legal marijuana market has been overmatched by the job and is struggling to hire sufficient staff and set an overall strategy for the nation's largest cannabis economy, an audit found.
Low-paid childcare workers from around the world could soon learn whether they will be getting payments from a proposed $65.5 million class action settlement.
An attorney says a Catholic high school teacher fired for being in a same-sex marriage has reached a settlement in which the Indianapolis school will help the teacher with future employment options.