Top Story
Runway met Broadway when The Blonds took to the stage of the splashy musical "Moulin Rouge."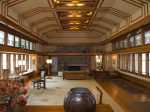 A small but important exhibit at the Metropolitan Museum of Art explores a little-known facet of architect Frank Lloyd Wright's creations: his line of wallpapers, printed and woven textiles, and other home goods designed for the public.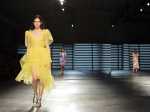 Fashion devotees basked in sunny weather and strong, sometimes whimsical collections as London Fashion Week neared its climax Sunday with runway shows by Roland Mouret, Victoria Beckham, Simone Rocha and others throughout the city.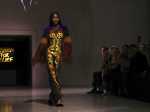 Model Naomi Campbell took center stage at London Fashion Week on Saturday night with a gala charity benefit at the impressive setting of the world famous British Museum.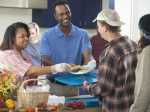 The 10 Democrats who took the debate stage on Sept. 12 discussed many critical issues, from health care and climate change. But one important topic they didn't discuss was access to healthy food.
High heels, skinny jeans and dragon-themed jackets have descended on London with Friday's start of Fashion Week.