Valentina Sampaio has become the first openly transgender model hired by Victoria's Secret nearly a year after a top company official was pressured to apologize for implying trans women are off brand.
Our go-to style influencer Alex Costa returns with his recommendations on how to look your best during your workout — and after.
The latest collection, inspired by Michael Jackson, features a neutral palette with pops of vibrant red and purple.
The Duchess of Sussex is launching a clothing line to support a charity that helps unemployed women find work.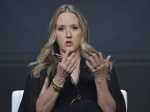 Amazon Prime Video's "Making the Cut" isn't just about fashion, it's about worldwide commerce.
Fashion influencer Marcel Floruss (One Dapper Street) offers 35 easy-to-assemble looks for summer.
Fat-acceptance and body positive influencers are on the rise on social media and as fashion models as they fight back against the damaging pressures of idealized beauty peddled online and off.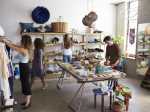 Have you ever bought something just to feel that sudden rush of post-purchase happiness? According to new research, 66 percent of Americans have bought an item solely to feel the rush of buying something.
Soccer star Cristiano Ronaldo is showing off his body in a new campaign for his underwear brand CR7.
An Australian model was sentenced Monday in Los Angeles to community service and probation for slapping a flight attendant and going on an obscene tirade during a flight, with a federal judge saying he believed she was deeply remorseful.