This classic spicy Italian pasta dish can be on your table in only 20 minutes. It's one of the easiest pasta recipes but at the same time surprisingly flavorful and perfect in its simplicity, like almost every Mediterranean dish.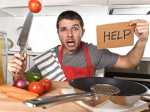 From leaving the oven on overnight to forgetting a crucial ingredient in a meal or using salt instead of sugar, more than six in 10 Americans have experienced a cooking catastrophe.
With each serving of French press coffee poured delicately into a cup with steamed milk, 21-year-old Afghan refugee Fatemeh Jafari lives out a dream in her basement coffee shop in Tehran that is out of reach for millions like her in Iran.
LaQuan Smith is all about the Champagne lifestyle: bubbly, luxurious and, especially when it comes to the women's clothes he creates, sexy.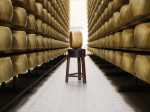 U.S. consumers who appreciate the tang of aged Italian Parmesan cheese as an aperitif or atop their favorite pasta dish are stocking up ahead of this week's tariff hike and as dairy producers in the two countries square off.
There are endless products available from creams to gummies and beauty products. And now, some have even chosen to incorporate CBD into foods.
The secrets are really nothing too obscure. What's important is checking off as many boxes as possible to optimize the fruit size.
So is red meat good or bad for you? If the answer were only that simple.
Does Halloween bring out your sweet tooth? Yummy Cookies offers 10 fun ways to celebrate the holiday for revelers of all ages.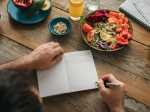 If you're eating meat on a daily basis, it appears you're in the minority — according to new research.