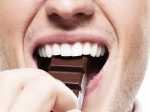 A recent study published in the journal Depression and Anxiety has attracted widespread media attention. But the results might not be as sweet as you think.
If you like giving restaurant recommendations, picking up new snacks in the grocery store and think introducing people to new cuisines is fun — then odds are, you're a foodie.
Chef Mario Batali, whose career crumbled amid sexual misconduct allegations, no longer owns a stake in Eataly, the Italian marketplaces he once heavily promoted.
Uber began as a ride-hailing company, but its ambition to become the "Amazon of transportation" has pushed its leaders to experiment with bus fleets, transit and its growing food delivery business.
Between trendy new foods and a focus on health, the majority of Americans think breakfast is continuing to evolve as a meal — and skipping it could have a big impact on your day, according to new research.
Magnum ice cream's Spotify ad caused some listeners to lose their cool.
School lunch menus already have Meatless Mondays and Taco Tuesdays. Now some may get Trade Mitigation Thursdays.
An Ohio judge has told a man who threw an iguana at a restaurant manager that he's not allowed to brag about the crime.
"Orange is the New Black" star Lea DeLaria opens The Club, a new restaurant and performance venue in Provincetown.
With a bit of planning, breakfast can be a great opportunity to get dairy, fiber, fruits and even vegetables into a child's diet. And it doesn't have to be complicated.