For the rural French village of Port-Brillet, the closure of its last cafe came as a painful shock.
Half of Americans admit deciding on an outfit is the most stressful part of dining out, according to new research.
Visitors to New Orleans who want to learn more about cocktails will soon have a new place to go. No, it's not another bar. The Sazerac Company, a Louisiana-based spirits maker, is opening the Sazerac House on October 2.
Products derived from collagen are not just in skin creams and dietary supplements but even in pillow covers and clothing. Kardashian is even selling collagen supplements.
Want a job at McDonald's? Just ask your smartphone. Starting Wednesday, McDonald's Corp. will let job seekers start an application by using voice commands with Amazon's Alexa or Google's Assistant.
What makes Impossible burgers possible? An engineered ingredient that makes the veggie patty look bloody — and one of many new concoctions food regulators expect to see more of in the coming years.
They've become a global sensation — "paint and sip" studios where adults can spend evenings out learning to make art in a relaxed, BYOB setting. Thousands of franchises now exist to help us all unleash our inner creative.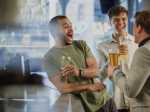 Beer and wine tourism is on the rise, as seven in 10 Americans have traveled to a destination specifically to sample the alcohol in the region.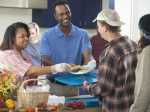 The 10 Democrats who took the debate stage on Sept. 12 discussed many critical issues, from health care and climate change. But one important topic they didn't discuss was access to healthy food.
Ever treated yourself to breakfast in the morning and then a few hours later thought, "I think I'll have breakfast again?" It's more common than you think.