Top Story
Lyft, which owns Citi Bike, has pulled 3,000 electric bikes from the streets of New York, San Francisco and Washington, D.C., after customers like Buijs complained the bikes were b...
Some of Samsung's new, almost $2,000 folding phones appear to be breaking after just a couple of days.
A wave of migrants from what is now Greece and Turkey arrived in Britain some 6,000 years ago and virtually replaced the existing hunter-gatherer population, according to a study published Monday in the journal Nature.
Toothpaste delivered in two days is convenient, but not so great for the environment.
The European Union has approved a copyright overhaul that aims to give more protection to artists and news organizations but which critics say will stifle freedom of speech and online creativity and punish smaller web companies.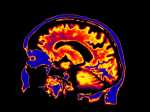 Can brain scans shed light on the complexities of post traumatic stress disorder?