Top Story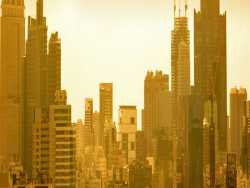 The climate in New York City in 60 years could feel like Arkansas now. Chicago could seem like Kansas City and San Francisco could get a Southern California climate if global warmi...
Travelers in Berlin will soon be able to use a single app to switch seamlessly between public transport, rental bikes, car-sharing and taxis without signing up for each service individually.
The federal government outlined an ambitious, potentially costly new plan to restore Atlantic salmon in the United States, where rivers teemed with the fish before dams, pollution and overfishing decimated their populations.
Archaeologists have discovered a fresco in an ancient Pompeii residence that portrays the mythological hunter Narcissus, who fell in love with his own reflection.
British lawmakers issued a scathing report Monday that calls for tougher rules on Facebook to keep it from acting like "digital gangsters" and intentionally violating data privacy and competition laws.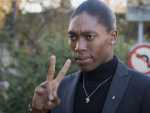 Caster Semenya arrived at the Court of Arbitration for Sport on Monday for a hearing in a landmark case that will challenge science and gender politics.