1 thru 15 of 7329 Stories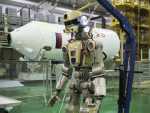 A Russian space capsule carrying a humanoid robot has failed to dock as planned with the International Space Station.
Event organizers hoping to eliminate ticket scams and huge markups in the secondary market are increasingly turning to companies that use technology to allow fans to buy and resell their tickets while putting caps on prices.
Ethical questions abound: As Georgetown's Center on Privacy and Technology put it, facial recognition could lead to "a world where, once you set foot outside, the government can track your every move."
President Vladimir Putin has ordered the Russian military to find a quid pro quo response after the test of a new U.S. missile banned under a now-defunct arms treaty.
A woman accused of hacking Capital One and at least 30 other organizations is a flight risk, a threat and should be kept locked up until her trial, U.S. prosecutors said in court documents filed ahead of a Friday detention hearing in Seattle.
Some Polish judges on Wednesday urged lawmakers to investigate an online hate campaign against some of them that was apparently encouraged by a deputy justice minister who has resigned over the allegations.
With suicides on the rise, the U.S. government wants to make the national crisis hotline easier to reach.
Soon, you could get fewer familiar ads following you around the internet — or at least on Facebook, which is launching a long-promised tool that lets you limit what the social network can gather about you on outside websites and apps.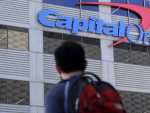 Lawyers for a transgender woman charged in a massive data breach at Capital One asked a judge Tuesday to release her from federal custody, saying that for her to remain jailed with men is a serious threat to her mental health.
Twitter said Monday it has suspended more than 200,000 accounts that it believes were part of a Chinese government influence campaign targeting the protest movement in Hong Kong.
Texas Gov. Greg Abbott called Monday for the help of big tech platforms in the wake of an El Paso mass shooting that authorities say was carried out by a gunman who posted a racist screed online before killing 22 people at a Walmart.
Poland's prime minister is demanding an explanation from his justice minister after allegations surfaced the minister's deputy encouraged an online hate campaign against judges critical of the government.
Using instructions freely available online, do-it-yourselfers ? who belong to what's known as the "open-source community" ? close the loop between an insulin pump and a continuous glucose monitor.
Americans would rather endure such vacation travesties as lost luggage or food poisoning, rather than go without internet while on vacation.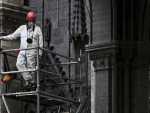 Specialists shoring up fire-damaged Notre Dame Cathedral were returning to the Paris site on Monday for the first time in nearly a month.
1 thru 15 of 7329 Stories