1 thru 15 of 2363 Stories
Not only have there been more than 200 failed trials for Alzheimer's, it's been clear for some time that researchers are likely decades away from being able to treat this dreaded disease.
Brain death is difficult to conceptualize, as it is a less visible form of death. And isn't it so much easier to believe what we can see?
Officials say SpaceX's new capsule for astronauts suffered an "anomaly" during a routine engine test firing in Florida, causing smoke to be seen for miles.
The British-led Nekton scientific mission on Thursday completed a seven-week expedition in the Indian Ocean aimed at documenting changes beneath the waves.
PTSD is common, affecting 8% of the U.S. population, up to 30% of the combat exposed veterans, and 30%-80% of refugees and victims of torture. Brain scans can help us understand how the brain is structurally affected, but is not diagnostic.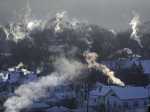 Americans burned a record amount of energy in 2018, with a 10% jump in consumption from booming natural gas helping to lead the way, the U.S. Energy Information Administration says.
An arsenal of new technology is being put to the test fighting floods this year as rivers inundate towns and farm fields across the central United States.
Whooping cranes, common ravens and peregrine falcons are among the celebrities of the sky in the eyes of Americans, even those who've never laid eyes them.
A wave of migrants from what is now Greece and Turkey arrived in Britain some 6,000 years ago and virtually replaced the existing hunter-gatherer population, according to a study published Monday in the journal Nature.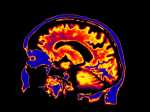 Can brain scans shed light on the complexities of post traumatic stress disorder?
New research suggests seniors who aren't on guard against scams also might be at risk for eventually developing Alzheimer's disease.
The first golden eagle in Yellowstone National Park fitted with a tracking device has died of lead poisoning, likely after consuming bullet fragments while scavenging the remains of an animal killed by a hunter, officials said Monday.
The first palace built by Rome's most notorious emperor, Nero, has reopened to the public after an extensive renovation.
President Vladimir Putin has promised to burnish Russia's space glory by providing more funds to develop cutting-edge rocket technologies.
A drug that's used to help control blood sugar in people with diabetes has now been shown to help prevent or slow kidney disease, which causes millions of deaths each year.
1 thru 15 of 2363 Stories